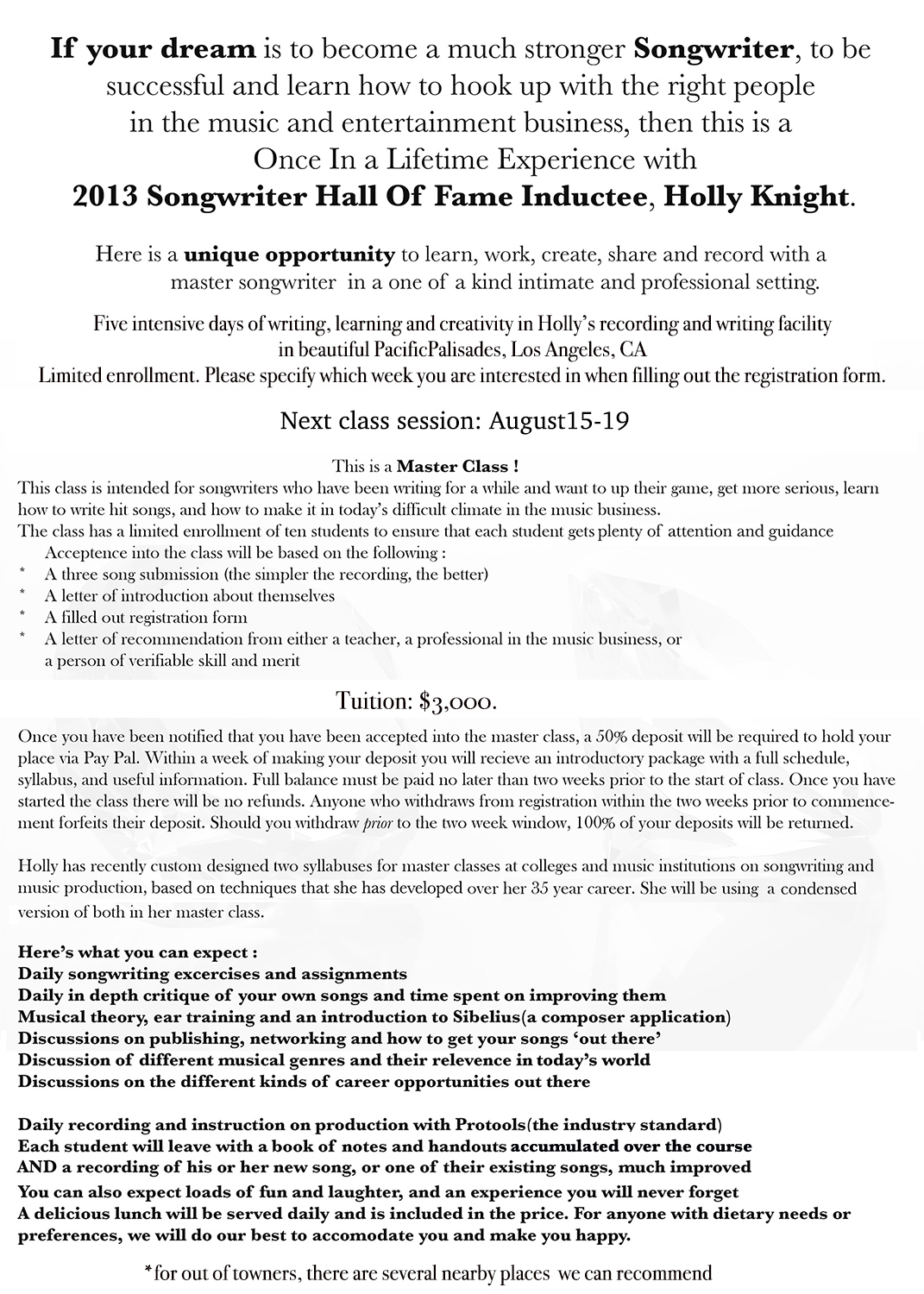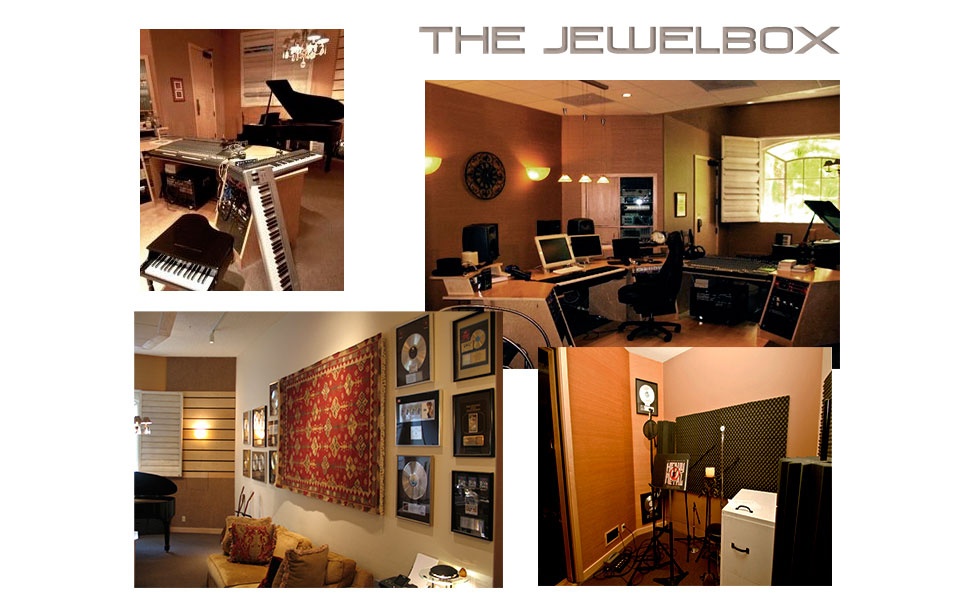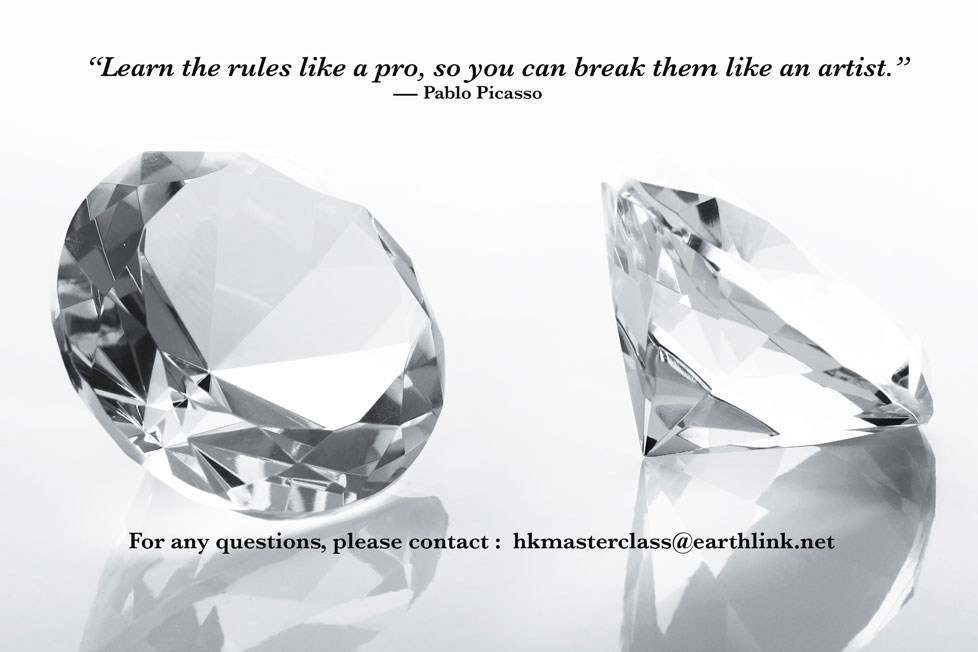 Mail registration form to:
Holly Knight
c/o Fasbender and Associates
530 Wilshire Blvd
Santa Monica, CA 90401
Contact Information:
Holly Knight: hkmasterclass@earthlink.net
A more detailed copy of the class schedule and syllabus will be sent to students enrolled once they have been accepted.
Feel free to ask any questions you might have, Holly checks her email religiously and will get back to you within 24 hours!!